Open AutoDrive Forum – join and get updates on autonomous driving data standards
8. April 2021
The Open AutoDrive Forum (OADF) is a discussion platform boosting data standardization in autonomous driving.
Our next webinar will take place on Thursday, May 6th 2021 at 8 am CET.
The agenda is packed with current news and updates on autonomous driving data standards:
OADF members ADASIS, NDS, SENSORIS, SIP-adus, TISA, TN-ITS and ASAM OpenX will share updates on their automated driving data standards and their activities for improving them.
The keynote A System Engineering Perspective on Autonomous Vehicle IT Standardization will be delivered by François Coallier, École de Technologie Supérieure, Montréal, Canada.
As always, participation is free of charge. Register today!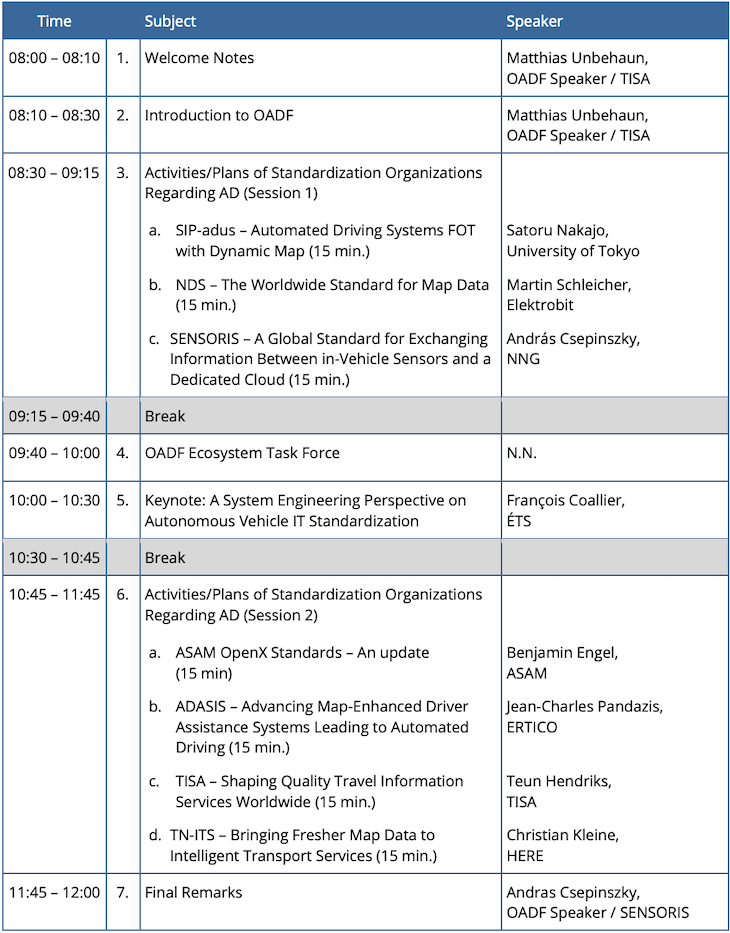 Like the agenda? Register now – it's free!
Back to news →