ADAS: Your Car Becomes Smarter and Smarter
21. January 2020
What a success story: Advanced Driver Assistance Systems (ADAS) have evolved tremendously over the last 30 years. Today, almost every new car is equipped with at least some ADAS features. They are designed to use a vehicle's sensor data to reduce accidents and ensure better road safety. ADAS monitor the car while it is driving, alert the driver in case of an emergency, and can even take action if needed. Examples of ADAS are Emergency Brake Assist, Adaptive Cruise Control, Blind Spot Detection, Rear Cross Traffic Alert, Traffic Sign Assist, Intelligent Lights, Intelligent Speed Assist, and Lane/Road Departure Alert.
While many of these systems are already available in cars, some of them will become obligatory because of their important contribution to road safety. The European Commission approved a new rule in March 2019 to make Intelligent Speed Assistance (ISA) mandatory for all newly manufactured light vehicles starting in 2022. Additional driving forces behind ADAS adoption are the Euro NCAP and the US NHTSA safety assessments, which include the availability and the performance of safety assistant systems in their ratings.
Market research institutes like TechNavio predict that the ADAS market will have a CAGR of 22 % between 2017 and 2022, which is an increase worth nearly US$48 billion in size worldwide.
We are currently seeing a trend for sophisticated features such as night vision cameras to gradually arrive in mainstream cars and the journey is far from over: State-of-the-art systems not only detect a problem, but also help you to avoid it. Such functions will form the backbone of autonomous cars and revolutionize the way we drive. In that case, however, vehicles need an understanding of their surroundings and, to avoid problems before they pop up right in front of your car, of what's on the road ahead, beyond the reach of their sensors. This means that sensors alone are not enough – cutting-edge and precise map data will have to support the sensor data for ADAS to work. For such an industry-spanning application, standardization is key. Many industry players are organized in consortia, such as the ADASIS forum to standardize the data transfer between map data and ADAS systems, or the NDS Association to define the data structure that makes it possible to supply appropriate data to different ADAS protocols.
An NDS map for ADAS typically includes data attributes like curvature, gradient, and slope as well as additional routing related data features like city limits, prohibited passages, restrictions, speed limits, warning signs, traffic lights, number of lanes, ADAS quality and source indicators, and more.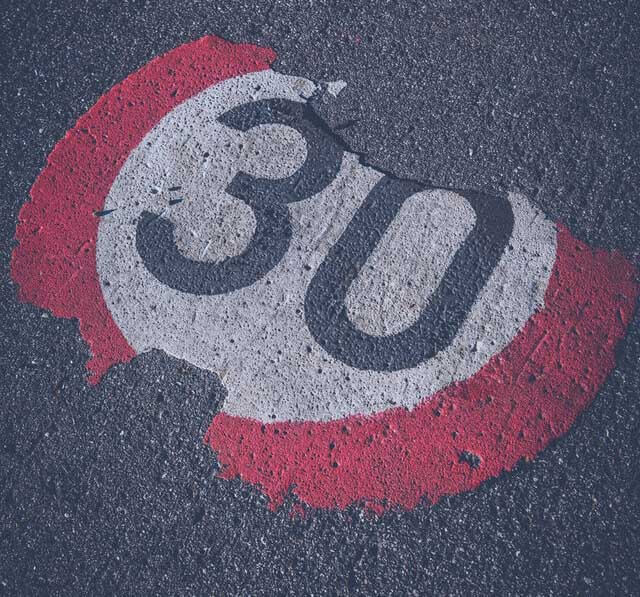 Speed limits are a good example for how important map data is to complement sensor data, because signs can be hard to detect in some situations and not all speed limits and rules are sign-posted. Map data provides an additional reference for ADAS systems in such cases. As speed limiters become mandatory in the EU, the reliability of this ADAS feature is greatly improved with map data.
The video of VSI Labs below demonstrates the importance of map data when the sensors' visibility is limited. It shows their research vehicle testing lane-keeping on high definition maps from NDS member HERE Technologies.
The video shows the challenging camera-based lane detection in bad weather conditions on the left and the steady trajectory of the vehicle using map data on the right of the screen.
NDS member company HERE Technologies published the eBook "Map Data for Safer ADAS to HAD Solutions", which shares the findings of tests by VSI Labs on how the safety of ADAS applications is increased when leveraging map data while assuming normal behavior of hardware and sensors in the vehicle.
Besides all the obvious benefits in driver safety, ADAS systems also help to reduce fuel consumption: By using slope data, the Daimler predictive powertrain control saves fuel by calculating how a truck can use its momentum instead of fuel to go down hills and smaller slopes. Measured fuel savings can be up to five percent!
Back to news →