Challenges in GNSS positioning: Hurdles developers have to overcome
9. February 2023
The smarter and more sophisticated our vehicles are becoming, the more precise and comprehensive their data and technology approach must be. After all, it is completeness and consistency that will determine the success, efficiency, and safety of driver assistance and navigation systems. The members of the NDS Association are driving the global standard for map data in automotive ecosystems. They have established complete and consistent specifications, interoperability between data and systems, and thus are making the mobility of the future safer, more reliable and better. GNSS positioning plays a major role in this context. Many developers are currently dealing with the question of how vehicles better position themselves on the road and lanes, what pitfalls there are, and what approaches are advisable. One example: sensor technology is becoming increasingly important. But what influence do sunlight or adverse weather conditions such as snow have on the effectiveness of sensors for positioning vehicles and sensing their surroundings? "As our cars become more and more autonomous, aspects such as redundancy and safety must be given an even higher priority", says Tatiana Vyunova, Senior Product Manager at NDS member company HERE Technologies. "It's not just important to know where you are, but it's increasingly essential to have exact positioning data, e.g. lane level accuracy, to improve safety."
"It's not just important to know where you are, but it's increasingly essential to have exact positioning data, such as lane level accuracy, to improve safety."

Tatiana Vyunova, Senior Product Manager at HERE Technologies
Challenges for developers of ADAS and navigation systems
Seamless positioning experiences are key. In one scenario, one technology is needed, but in another use case, another solution is advisable. For the area of positioning, this can mean that navigation approaches for highways must be considered just as much as solutions for inner-city traffic or parking scenarios. All transitions must go smoothly – especially as vehicles offer higher levels of driver assistance and drive automation features. Hybrid services are the future. International standards such as NDS for map data help to accelerate adoption of such features. Other aspects to consider are predicted connectivity and hazard warnings. To gain worldwide positioning accuracy it is advisable to use a combination of satellite, sensor, cellular and Wi-Fi signals. Recommended is access to high-precision GNSS positioning to achieve precise global positioning with an accuracy of up to 0.2 meters. A fast Time-to-First-Fix (TTFF), even offline, can be realized by integrated locating methods such as online and offline radio maps or energy-efficient sensors.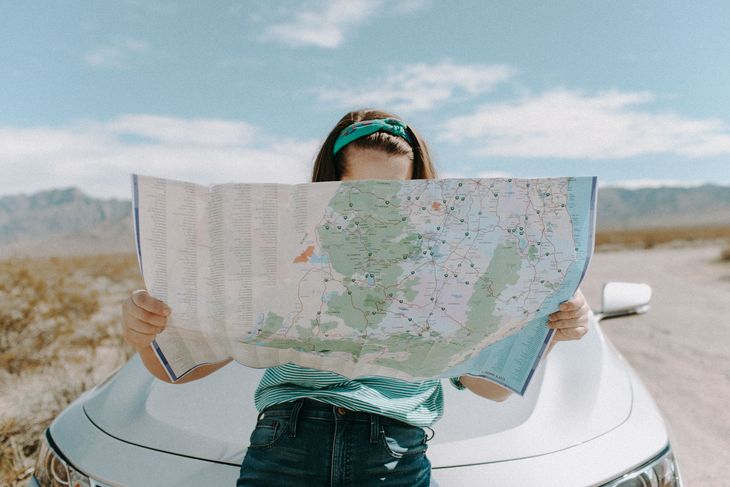 Continuous tracking and sustainability
How this can be achieved in a concrete use case is shown by the example of HD GNSS, a cloud-based service that provides sub-meter positioning for mobile devices and high-definition support. A global navigation satellite system (GNSS) is a system for determining position and navigation on Earth and in the air by receiving signals from navigation satellites and pseudolites. Pseudolites are satellite-like transmitters that provide terrestrial and airborne radio navigation GNSS-like services in electronically or physically challenged environments e.g. tunnels and urban canyons. GNSS is a collective term for the use of existing and future global satellite systems such as NAVSTAR GPS (Global Positioning System – USA), GLONASS (Global Navigation Satellite System – Russian Federation) or Galileo (European Union) as well as Beidou (China). The HERE Technologies HD GNSS service allows to shorten the time needed to get the first GNSS-based position estimate, both in online and offline mode, but it also helps to achieve continuous position tracking with much weaker signal levels, both in online and offline mode. Tatiana Vyunova explains: "From a sustainability perspective, this allows us to reduce power consumption by decreasing the time it takes to calculate the current position. Furthermore, we can improve the overall GNSS position estimate accuracy to sub-meter range in online mode."
So far, many interface developers are dealing with are quite fragmented landscape of different APIs. This challenge must be addressed and a data standard such as NDS provides more uniformity. Another challenge are the need for smooth transitions from one technology to another. "There is no single solution that can solve all positioning challenges so far. That's why seamless integration is key", says Vyunova. Close cooperation between solution providers is also beneficial.
Global coverage, standard compliance and hardware independence are factors in the field of innovative positioning that need to be addressed but price challenges must not be forgotten either. With wider adoption, prices will come down, but currently financial aspects are still a challenge for the development of new solutions.
Back to news →