Future of Navigation: What's next for NDS?
13. January 2021
The NDS Association is looking back at an extraordinary 2020: Amongst the many challenges we all have been facing, we saw the launch of NDS.Live, the most important update to the NDS specification so far as it is catering to connected cars and their assistance and automated driving systems. With NDS.Live and its first implementation out in the market, what lies ahead in the future of ADAS, navigation, and automated driving?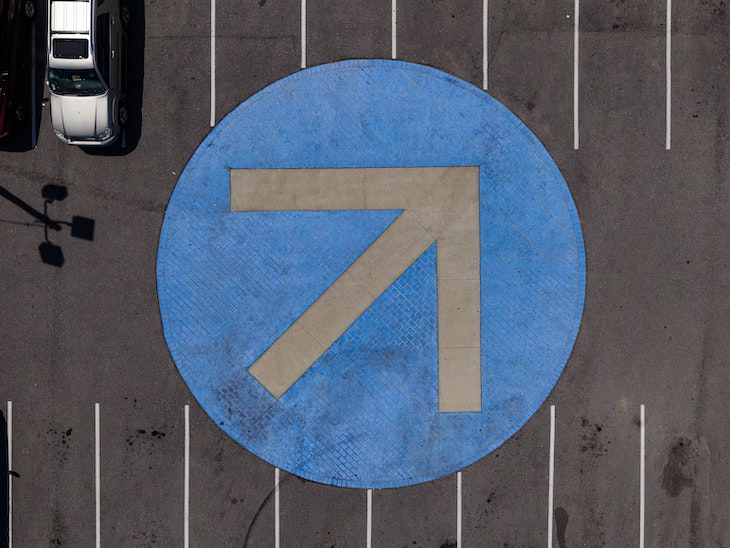 NDS started out the year from a very strong position: The NDS.Classic specification is established in the market and offers worldwide interoperability and scalability – a unique quality that many major car manufacturers rely on. NDS.Classic is focused on providing a universal map data specification for map data that is being stored in the vehicle. But for the highly connected car of tomorrow, this will not be enough. Let's take a look at the future of navigation: What are the most important trends that are influencing the use of map data and distribution via map services?
The way we drive
The most obvious development is the introduction of more and more driver assistance and automated driving systems. Especially systems for driving automation levels 1 and 2 (according to SAE) are predicted to gain momentum in the next years, with more advanced levels 3 and 4 picking up speed in 2030 and beyond. Additional driving comfort is one benefit – the other huge advantage is better road safety for all participants, from drivers to vulnerable road users. Some systems are or will be required by law, such as the Intelligent Speed Adaption (ISA) which will become mandatory in the EU for vehicles newly introduced to market in 2022 and every new vehicle sold in 2024. An ISA system supports drivers with obeying speed limits and thus requires up-to-date map data with permanent and temporary speed limits, as well as implicit speed limits that are not sign-posted or cannot be recognized by vehicle sensors. Systems like these need highly accurate, low-latency navigation data and a number of road attributes such as lanes, curvature, traffic signs and regulations, and many more that will complement in-vehicle sensor data.
The way we connect
The connected car is on its way to the road: Technologies like 5G, WiFi, and short range car-to-car communications will enable cars to communicate with a cloud system, the road infrastructure itself, and even other cars. We are already seeing the first over-the-air updates for in-vehicle software in production vehicles. Another example is smart traffic lights that will provide data of green phases and the right approach speed to enable enhanced traffic flow and prevent congestion. And connected cars will provide deeper integration into consumers' digital lifestyles with mobile companion apps, (home) voice assistance integration, and home automation. However, there are and always will be areas of no connectivity even in highly advanced markets. Therefore, data caching and offline capabilities will continue to be an important requirement.
The way we buy a car
The average age of a car in the EU is about 11 years. But nowadays, technology and user needs are evolving much faster than that. Just think about what type of new smartphones we may want to integrate into our cars' infotainment experiences, what map data coverage and attribution we may need in the future, or what kind of automated driving systems are available in a few years? Therefore, OEMs are moving towards building vehicles fully loaded with a rich set of features and hardware instead of only including the options that customers have ordered. This allows for greater economies of scale during the assembly. It also enables carmakers to market and reconfigure the options available to consumers multiple times during a vehicle's lifecycle. Examples are sensors, lights, displays and other hardware as well as software for navigation, data for coverage areas, as well as driver assistance and drive automation features that can be enabled and disabled based on consumer preferences, for example via subscription models.
It is with these developments in mind that the new NDS.Live specification was designed by the automotive eco-system companies that are NDS Association members and then introduced in September 2020. The days are soon over for relatively static and comprehensive map data sets that are pre-installed in vehicles and are updated periodically as a whole. The future of navigation is a bit more complex, yet NDS.Live offers a simple solution: NDS.Live takes into account that some data points are relatively static and require just monthly or even quarterly updates, while others are highly volatile and need constant updates of up to minute by minute. At the same time, OEMs are looking to minimize the size of data storage in vehicles as well as data transfer costs. As a result, NDS.Live is not a database, it is a distributed map system. In NDS.Live, navigation data is organized into small, logical parts based on the required freshness of data and the use case. These data layers can be combined flexibly into SmartLayers and then distributed to the vehicles and combined with existing map data. This SmartLayer concept allows data providers to make available whatever data they want to offer, whenever needed.
In 2021, we will see the adaption of NDS.Live picking up speed. Commercial products based on NDS.Live are in development, for use cases such as the intelligent speed assistance or truck fuel savings assistance. Most common ADAS functions are already covered by the released NDS.Live definitions. If we're looking a bit further, the NDS Association aims to enhance the NDS.Live specification with regard to car-to-infrastructure communication, e.g. with traffic lights or parking facilities, followed by car-to-car communication, e.g. approaching emergency vehicles.
To support our NDS members even better, the focus in 2021 will be on extending NDS.Live developer support, enhancing the NDS.Live specification based on project requests, improving harmonization with additional standardization groups such as Car2X, and concentrating on automated driving projects that already show promising commercial benefits. If you want to learn more about what lies ahead for NDS.Live, check out Gregor Horn's (Product Manager NDS at Elektrobit) presentation at the NDS Public Conference:
Back to news →