Eco-Routing Attribute Values in NDS.Live
10. October 2023
Climate change, greenhouse gases, the growing fuel crisis and calls for greater sustainability mean that new ways must be found to travel from A to B as fuel-efficiently as possible. Electric vehicles are better for the environment than their fuel-powered counterparts in many ways, including a lower carbon footprint and lower maintenance costs. One navigation concept that aims for sustainability is eco-routing.
Eco routing systems primarily aim to predict a vehicle range and to reduce energy consumption by finding an eco-route. These calculations should avoid complexity, be adaptable to variations in the data availability, and be as general as possible. They use the same principles as for finding a fastest or shortest route. However, the optimization criteria are different. This blogpost explains the infrastructural factors, data sources, and influencing factors of eco-routing. You can read more on how to fill the NDS.Live attributes for eco-routing in the NDS.Live Developer Portal.
Much of the data used for eco-route calculation is provided by the NDS.Live Routing Data module on all levels that are relevant for routing. Some of the required data is already available in the map data, such as the average speed attribute, which is part of the Characteristics module. Other data that is specific to eco-routing is stored for each road. NDS.Live data structures for eco-routing contain general attributes and are not vehicle specific. Vehicle-specific details can be included at runtime using vehicle-specific parameters and look-up tables.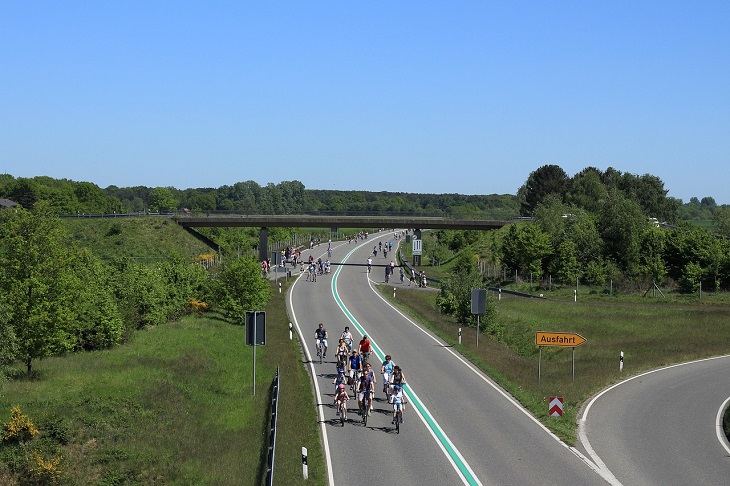 Infrastructural Data provided in NDS.Live
The following infrastructural factors influence the calculation of eco-routes and are taken into account in the NDS.Live map attributes:
Consumption Speed Curve (CSC): The CSC describes the speed-dependent fuel or energy consumption for a vehicle driving at a constant height and at a distinct average speed. The CSC takes fluctuations of normal traffic speed into consideration. Specific consumption effects, however, which could also be derived from a map, are modeled separately by means of the factors for speed variation and slope. NDS.Live provides the attribute CONSUMPTION_SPEED_DEPENDENCY to model the Consumption Speed Curve.
Speed variation: Transitions, intersections, and curves on a route cause speed variations and thus impact consumption. The speed variation factor for transitions describes how acceleration and deceleration affect consumption due to functional road class transitions, speed limits, right of way regulations, and sharp bends at nodes and intersections. The speed variation factor for curves describes acceleration and deceleration effects on consumption due to speed reduction at curves along roads. NDS.Live provides the attribute CONSUMPTION_SPEED_VARIATION to model speed variation.
Slope: Road slope above a specific threshold causes excessive consumption due to a higher energy effort during uphill driving and an energy waste due to braking when driving downhill. NDS.Live provides the attributes CONSUMPTION_UP_EXCESS_SLOPE, CONSUMPTION_DOWN_EXCESS_SLOPE, and CONSUMPTION_AVERAGE_SLOPE to store slope values.
From Infrastructure to Eco-Routes
The consumption attributes in NDS.Live are based on the road infrastructure which affect the energy consumption of all vehicles. An NDS.Live based vehicle application can then combine these road infrastructure attributes with vehicle-specific and driver-specific properties and thus bring eco-routing to the next level. The application thus draws from three data sources for implementing eco-routing:
NDS.Live map data: This data is encoded on the map itself.
Vehicle-specific data: The application adds this data at runtime, for example, by using files containing vehicle-specific parameters.
Driver-specific data: The application provides this data at runtime, for example, by using parameters that are deduced from the driving behavior over time.
Curious?
You can read more about how to calculate eco routing attribute values in NDS.Live in the NDS.Live Developer Portal.
Back to news →