NDS.Live: The New Generation of Map Data Format
19. June 2019
NDS.Live is the new generation of the worldwide standard for map data in automotive eco-system. It caters to the transitions of navigation from pure offline to hybrid/online, it enables cloud connected dynamic data, addresses the growth of map data in size and need to update only what needs updating over a data connection, as well as further improved support for autonomous driving.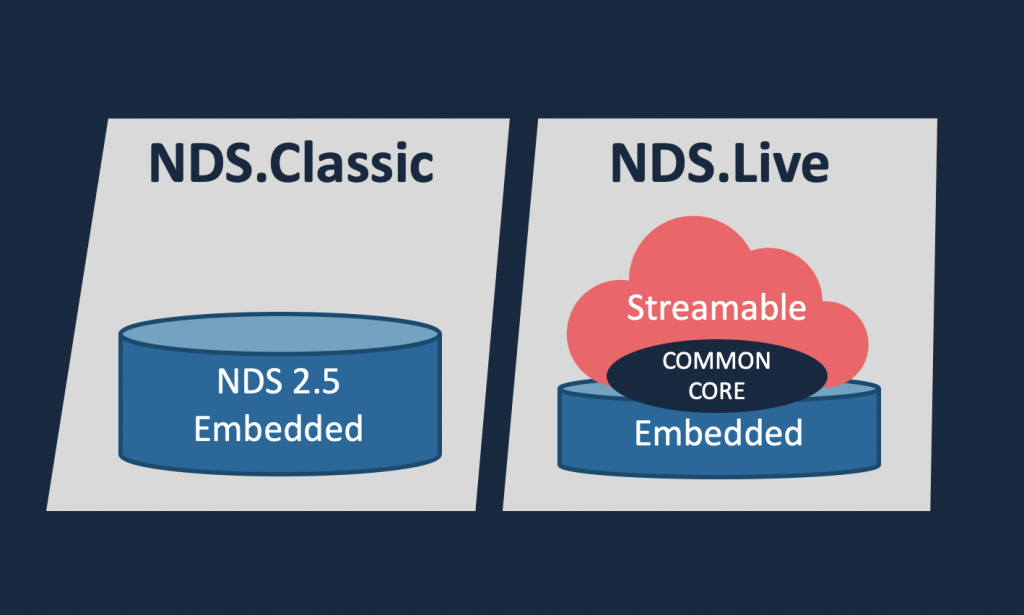 NDS.Live is designed with a highly modularized architecture that enables scale across usage scenarios in the car, in the edge network (5G), and in the cloud. Highly automated driving, functional safety, and seamless map data distribution has been a focus for the conceptual phase. At the same time, NDS.Live widens the scope of the NDS map data format to better include online e-horizon services and dynamic map management to generate a truly distributed map experience for NDS developers and OEMs.
The NDS Association has drafted a first version of NDS.Live in May 2019. It already included definitions for a smart layer concept, service interfaces (GRPC and static URI), a service registry, and an e-horizon interface.
The code base is now shared with all NDS members to jointly work on the proof of concept.
Specification work continues to migrate current NDS features as well as adding new functionality, e.g. to improve HAD support in urban scenarios and to integrate lessons learned into the new architecture. The target of the version 1.0 release of NDS.Live is in 2020.
To differentiate between the new evolution and the existing NDS specification, NDS spec 2.5 will continue to be maintained as NDS.Classic.

Back to news →