Reducing data consumption with NDS.Live – watch the webinar recording now
17. March 2021
With the upcoming European Union regulation for Intelligent Speed Assistance (ISA), up-to-date map data is a key factor for passing the regulation test criteria and meeting consumer expectations. But updating the map data in vehicles via a data connection is a cost factor. Consequently, the reduction of data consumption is the solution.
You might have guessed it already? The NDS.Live specification was designed with that goal in mind. With the possibility to modularize data by use case and actuality and provided data as tiles, paths, and objects the NDS.Live specification is a perfect fit for bringing map data into connected cars for ISA.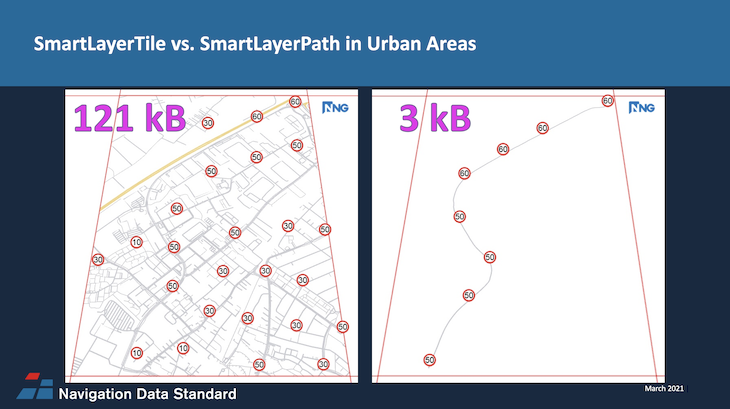 During our webinar on March 11th, 2021, Philip Hubertus of HERE Technologies spoke about the ISA regulation requirements, user experience, and consumer satisfaction, as well as the background of the design considerations for NDS.Live.
Ottó Nyírő, Product Manager at NNG then showed how he and his team have built a first implementation of NDS.Live that minimizes data consumption by using NDS.Live SmartLayer Paths with a streaming solution and how they compare with the more traditional tile-based approach.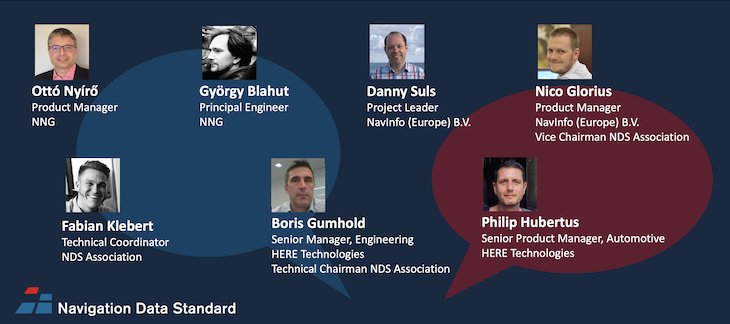 During the Q&A, a panel of experts from HERE Technologies, Navinfo, the NDS Association and NNG responded to questions from the more than 150 attendees.
You missed the webinar? No worries! You can watch the recording and download the presentation slides.
Watch the webinar recording:
| | |
| --- | --- |
| Download the slides: | |
This webinar was part of the NDS.Live series. Here are the others:
NDS.Live for Intelligent Speed Assistance
Already held on February 4, 2021
Watch the webinar recording
ISA: Reduce bandwidth using NDS.Live
March 11, 2021 from 9:00 to 10:00 AM CET
Watch the webinar recording
NDS.Live: Deliver data layers the smart way
March 25, 2021 from 9:00 to 10:00 AM CET
Register now for this free webinar!
Back to news →