E-mobility requires holistic navigation approaches to deliver full power
3. November 2022
The energy crisis and scarcity of raw materials show that we urgently need new mobility concepts – for ourselves and the environment. Electric vehicles are the order of the day, even if there is still work to be done in terms of battery range and charging point infrastructure. The navigation industry needs to come up with ways to meet the changing requirements of owners of electric and hybrid vehicles. How far can I drive? Where can I re-charge? Is the charging point actually available? You can easily see how up-to-the-minute map data is more important than ever. With the help of the international network of the NDS Association, the Navigation Data Standard for map data in automotive eco-systems and specifications such as NDS.Live and NDS.Classic, car manufacturers and players in the navigation industry are positioning themselves for the future. We have compiled some facts that are important in e-mobility and should be taken into account when developing new navigation experiences and approaches.
Key e-mobility figures at a glance
Share of electrified vehicles is growing: The European Automobile Manufacturers' Association (ACEA) has found that last year (2021) around 37 percent of vehicles registered in Europe had an electric powertrain. This represents an overall increase of 15.4 percent compared to the previous year. We don't talk about pure electric vehicles though, as there were around 9 percent plug-in hybrids (5.1 percent in 2020), 9 percent battery electric vehicles (5 percent in 2020) and more than 19 percent hybrid electric vehicles (around 12 percent in 2020).
Challenge of charging up: There is still an insufficient number of charging stations across Europe. There are about 307,000 charging stations today – of which just two countries, the Netherlands (90,000) and Germany (59,000), account for about half of them. In the USA, the situation looks even bleaker. There are just 47,000 charging stations in the States, more than a quarter of them in California.
Need for more EV charging points: Quite simply, demand is rising continuously. Experts estimate that there will be a need for around 65 million charging stations by 2035 to supply the estimated 130 million electrified vehicles in Europe. For the US, McKinsey estimates that around 1.2 million public charging stations will be needed by 2030.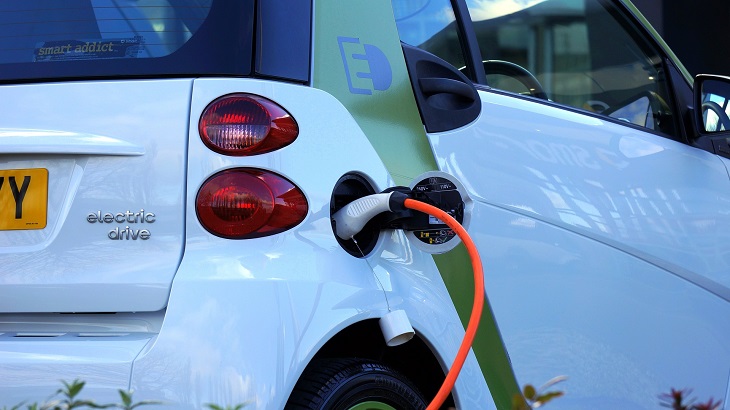 Conclusion: It will be a while before the rising need for charging stations is sufficiently met and drivers can expect to be able to charge their e-vehicles wherever they want to go and at regular intervals. What drivers of electric vehicles demand is the ability to plan their routes so that they never run out of power, re-charge easily at available charging stations, preferably with the option to reserve them in advance.
Depending on the intended route, such planning is absolutely necessary – in Germany, for example, there are 19.4 charging stations per 100 kilometers of road network, while in Greece there are on average only 0.2 charging stations per 100 kilometers of road network.
Up-to-date map data including the exact location of charging stations have never been as important as it is today. Charging points are much smaller than a typical gas station and can sometimes be hard to find.
There are various solutions from car manufacturers, navigation system providers, energy suppliers and third-party providers. However, most of these do not cover all regions. In addition, the availability and number of charging stations is not always displayed, and for some apps you must pay. The integration into the driver experience is lacking, leading to the need for ad hoc manual searching, filtering, doing availability checks – often using a mobile phone app instead of a seamless, integrated in-car experience – is what is happening today. Some users also fear that the navigation system might guide them to the most expensive charging stations. More transparency is needed. For Germany, the Federal Network Agency Bundesnetzagentur offers a map with all reported charging stations, but it is quite slimmed down and does not display availability or direct navigation to the charging station.
An internationally uniform and cross-provider approach would be urgently desirable and necessary to advance e-mobility holistically rather than slowly step by step and to better support drivers. This is exactly what the Navigation Data Standard is supporting.
NDS.Live: Learn more
NDS.Live is the new generation of the worldwide standard for map data in automotive eco-system. At https://developer.nds.live you find the specification, tools, tutorials, and sample HD maps to get you started with NDS.Live. NDS maps work worldwide and are globally adopted. NDS supports in-vehicle navigation, ADAS and e-horizon safety systems.
Back to news →