Focus on automated driving and security: 18th Open AutoDrive Forum (OADF)
8. December 2022
Finally of age – that's what many people say when an 18th birthday comes around. The Open AutoDrive Forum (OADF) has now also turned 18, as on November 22, OADF members such as the NDS Association and interested parties gathered for the 18th time, albeit virtually, to discuss trends, developments and co. The exciting thing here is that, unlike teenagers, the OADF did not need 18 years to reach the age of majority, as it was founded in 2015 and is hosting three to four events each year.
Over 100 participants joined the 18th edition of the Open Auto Drive Forum held online at the end of November. In his welcome speech, Andras Csepinszky of NNG, OADF spokesperson and co-chair of SENSORIS, recalled the history and goals of OADF. He also gave an overview of recent OADF activities related to reliable maps and the OADF ecosystem.
OADF at a glance
Automated driving requires a smooth flow of information to ensure the safety of vehicle drivers and other passengers. This is a key objective for NDS and other standards. The Open AutoDrive Forum (OADF) serves as a facilitator for a smooth flow of information with its open discussion platform, facilitating industry collaboration and coordinating key automated driving issues. The ultimate goal is standardization for autonomous driving. OADF members collaborate on solutions that affect different standards organizations and companies. The forum organizes meetings every three months – the last meetings were held online due to the Corona pandemic. In between, working groups address challenges that have been previously identified. The forum meetings are open to all companies, consortia, universities, and individuals working in the field of automated driving. Participation is free of charge.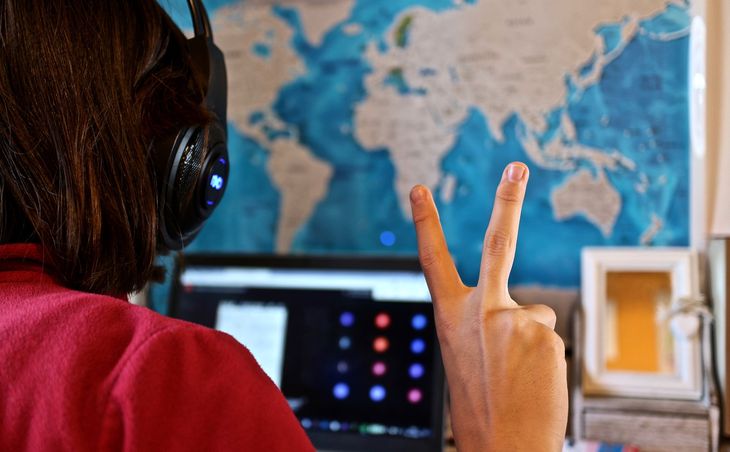 At the recent OADF, Steffen Kuhn (Elektrobit) explained the ISO/AWI TS 5083 "Road vehicles – Safety for automated driving systems". It will address the use of HD maps in automated driving systems and is focusing on a definition of "reliable map attributes" (RMA), deviation types, and risk mitigation resulting from RMA deviations.
Aria Etemad from Volkswagen presented the EU projects L3Pilot and its successor project Hi-Drive. The goal of L3Pilot is to test traffic congestion, highways, parking, and urban applications. The Hi-Drive project began in 2021 and is scheduled to run for four years.  It focuses on the robustness and reliability of automated driving, extended and defragmented Operational Design Domains (ODDs), and interoperability between countries and brands. Trond Hovland of ITS Norway then introduced ISO JWG 11 as a joint working group of ISO/TC 204 WG3 "ITS Geographic Data" and ISO TC 211 "Geographic information/Geomatics" and reported on the planning of a new version 6.0 of the Geographic Data Files (GDF).
But there were many other speakers, including Martin Schleicher, Chairman of the NDS Association and Head of Software Strategy at Continental.
The following OADF member organizations provided information on their recent activities in automated driving:
Benjamin Engel (ASAM) gave an overview of the OpenX standards, with particular emphasis on the role and definition of an Operational Design Domain as targeted by OpenODD.
Jean-Charles Pandazis (ERTICO) reported on the release of ADASIS v3.2, the planning for v3.3, which will integrate auxiliary providers, and the planning for v3.4, which will focus on a low-level protocol.
András Csepinszky (SENSORIS), talked about the latest SENSORIS version 1.6 and the planning for SENSORIS 2.0.
Martin Schleicher (NDS) informed about recent advances in NDS.Live and reference implementations using OpenAPI and AUTOSAR SOME/IP.
Satoru Nakajo (University of Tokyo) provided insights into the SIP-adus workshop held In October, on SIP-adus' collaboration with ADASIS in the field Operational Test, and on the development of DMP.
Matthias Unbehaun (TISA) lectured about the progress of the TPEG3 development and automated driving use cases.
With so many exciting topics, developments, and speakers, OADF's future certainly won't be boring. The NDS Association is looking forward to the next edition of the OADF in a few months. We are looking forward to seeing what current trends will be discussed then.
Visit www.openautodrive.org/ for more information and to register for the 19th OADF event.
Back to news →