NDS Association welcomes electric car manufacturer NIO
24. February 2022
Electromobility is the driving automotive trend par excellence: the development of all-electric vehicles represents a major challenge and change for large, traditional automotive companies. At the same time, however, it is a great opportunity for new players. The Chinese electric car manufacturer NIO has immense technical know-how in this regard. The NDS Association is happy to welcome NIO as a strong and innovative new member.
China has increasingly taken the electric mobility crown in recent years. According to the China Association of Automobile Manufacturers (CAAM), electric vehicle (EV) car sales in China rose 4.5 percent year-on-year to nearly 23.49 million units in the first 11 months of 2021 – despite Covid and economic challenges. EV sales account for 12.7 per cent of total new vehicle sales in the People's Republic. According to a development plan for the Chinese EV industry published in 2020, China aims to increase the share of EVs in its new vehicle sales to 20 percent by 2025.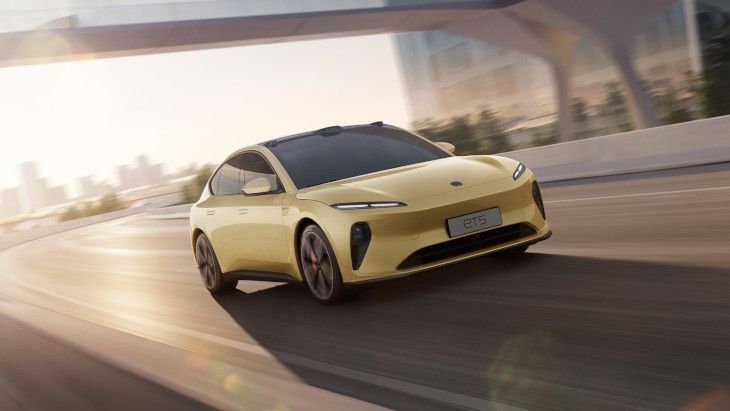 NIO Inc. is a global, smart, electric vehicle company. Founded in November 2014, NIO's mission is to "shape a joyful lifestyle by offering high-performance smart electric vehicles and the best user experience". NIO has established R&D centers and manufacturing facilities in Shanghai, Hefei, Beijing, Nanjing, Jan Jose, Munich, Oxford, and other places. It has already set up a service network with nationwide coverage in China.
Despite the still rather young history of the company, NIO has already achieved various successes worth seeing. In 2015, the NIO formula E team won the inaugural FIA Formula E Drivers' Championship. In 2016, NIO launched the EP9, one of the world's fastest electric vehicles, which broke lap records and the world's autonomous driving records on globally famous race tracks like the Nuerburgring Nordschleife.
And NIO didn't stop with impressing on the track but also put products into the hands of customer and onto the roads.
In 2017, NIO unveiled the visionary car EVE.
In June 2018, NIO began deliveries in China of the ES8, its 7-seater high-performance smart electric flagship SUV.
In September 2018, the company went public on the BYSE.
NIO officially launched the ES6, a 5-seater all-round smart electric SUV in December 2018 and started deliveries of this vehicle in June 2019.
In December 2019, the manufacturer officially announced the EC6, a smart electric Coupe SUV, and launched the all-new ES8, a fully elevated smart electric flagship SUV.
Starting in April 2020, NIO began the first deliveries of the all-new ES8.
Also in April 2020, NIO China established its headquarters in the Hefei Economic and Technological Development Area.
In July 2020, NIO officially launched the EC6, a smart electric Coupe SUV, and began its deliveries in September 2020.
In January 2021, the NIO ET7, the smart electric flagship sedan with autonomous driving capability, was officially launched followed in December 2021 by the unveiling of the NIO ET5, a mid-size smart electric sedan.
The NIO brand represents "a new day". It's a symbol of their "vision for a brighter tomorrow and blue skies", as well as their commitment to positive change. NIO's Chinese name WeiLai translates to "blue sky coming", the essence of the NIO logo.
Innovative strength at all levels
Data security and innovative strength in other areas of modern mobility are important pillars of the NIO's corporate philosophy. In December 2021, for example, NIO was certified under UN Regulation No. 155 (UN-R155) for its cybersecurity management system. The company is one of the first in the world to receive this certification. An elementary part of NIO's research and development work since the company was founded has been to protect NIO vehicles from cyber-attacks. To this end, the company has established teams of experts in China, the US and Germany with industry-leading security research and development capabilities.
Navigation technology and globally reliable data standards are another field that NIO can advance with its vision and development strength. Therefore, the NDS membership is a great enrichment for the future of this global association of innovation-focused companies and their common goals.
"It is the interaction of our international partners from various areas of the automotive world that makes the NDS Association and our common goal – a worldwide standard for map data in automotive ecosystems – so powerful and sustainable. We welcome NIO and the future vision of this strong Asian partner to our ranks. Together, we can achieve a lot," says Martin Schleicher, Chairman of the NDS Association.
Back to news →