The Open AutoDrive Forum OADF
2. June 2020
There are countless proprietary data formats and several standards for sharing information relevant for automated driving functions. And as in-car systems are slowly merging from several independent functions to one big organism, different data formats and data standards increasingly have to work together. This is where the Open AutoDrive Forum (OADF) comes into play.
We probably all agree that standardization benefits everyone – it allows for a smoother transfer of data and knowledge, lets us re-use software and hardware, and in general helps saving money and staying flexible. But of course, there isn't one standard to rule them all.
Besides NDS, there are several other standards ensuring the seamless flow of information that is necessary for vehicle assistance systems and automated driving. Therefore, in 2015, the NDS Association and two other automotive industry consortia decided to coordinate on important questions for automated driving. The Open AutoDrive Forum (OADF) was founded as an open discussion platform to facilitate cooperation in the industry.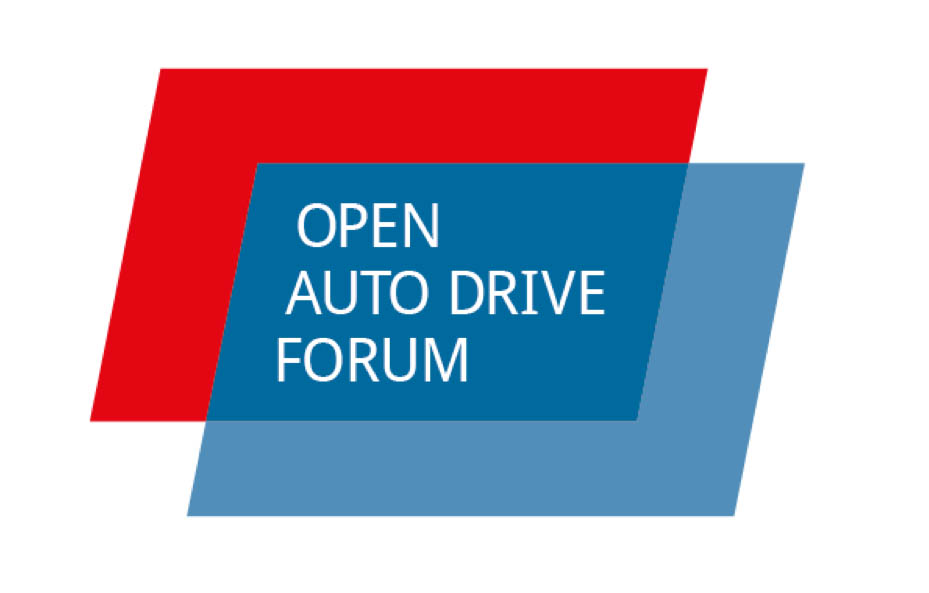 OADF: Coordinating several standards
The OADF is an open, cross-domain platform supporting just that: standardization for autonomous driving. It gives all stakeholders the opportunity to present their latest progress and challenges. OADF members jointly work on solutions across different standardization organizations and companies. The forum organizes meetings every three months on different continents. In between, task forces address challenges that have been identified previously. The forum meetings are open to all companies, consortia, academia, and individuals that are active in the field of automated driving. Participation is free.
The OADF meetings are kicked off by a keynote of the host or a guest speaker. This gives the participants a first set of impulses and inspiration. If you are interested in speaking at an upcoming OADF meeting, please get in touch.
The six OADF members then give an introduction of their scope and update of their work. Additional guest speakers and "World Café" sessions promote the dialog among the participants. Some of the most important topics the OADF is currently discussing are:
A commonly accepted ecosystem architecture overview which identifies the building blocks needed for autonomous driving and the main interfaces.
First cross-consortium solutions for specific interfaces, e.g. regarding local live maps, live map updates, and localization approaches.
Understanding functional safety issues involved in using HD maps for autonomous driving as well as providing first solutions.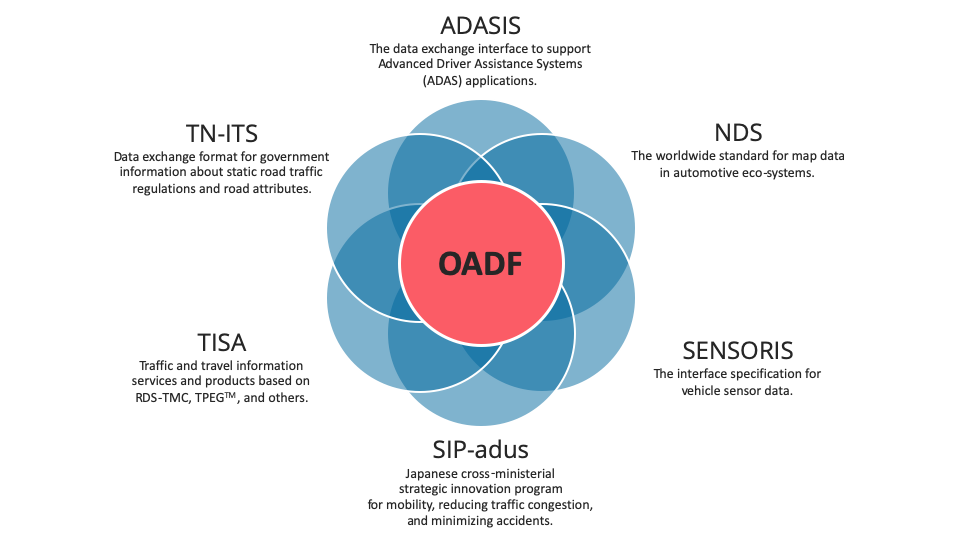 The OADF currently counts six members:
The next virtual Open AutoDrive Forum meeting is scheduled for July 9th 2020, from 14:00 – 18:00 (GMT+8, Beijing/Shanghai) or 08:00 – 12:00 CEST (Central European Summer Time).
Baidu, BMW, and Kuangdeng will hold the keynote speeches.
The standardization initiatives ADASIS, NDS, SENSORIS, SIP-adus, TISA, TN-ITS and ASAM OpenX will update you on their recent activities regarding Automated Driving.
You can view and download the full agenda in PDF format here: http://www.openautodrive.org/resources/13thOADF_Agenda_v10.pdf
Free registration is open until June 30th.
Register here: https://us02web.zoom.us/webinar/register/5615901356624/WN_LDOuNNNERDWZZ7MCEEuQPA
If you like, you can join the community at http://www.openautodrive.org/#openforum and keep in touch with the latest developments in the industry.
Back to news →