Subaru chooses NDS maps for new US models
26. March 2020
Subaru has selected NDS Association member TomTom to supply maps as well as navigation software for their latest infotainment system, set out for debut across the US in the all-new Subaru Outback and Legacy models this year.
TomTom is supplying Subaru's all-new infotainment platform with TomTom Maps, as well as navigation software and a new navigation user interface called STARLINK Multimedia Navigation. The 11.6-inch, high-definition tablet-style touchscreen allows drivers to plan their journeys with ease and to enjoy a comfortable and safe drive – powered by maps in NDS format.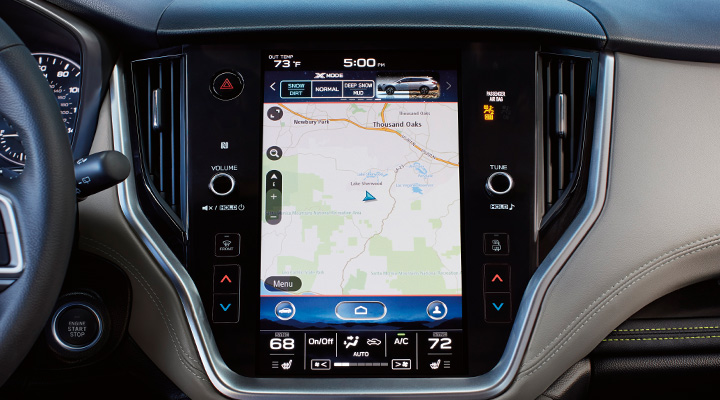 The user-friendly design seamlessly integrates TomTom's turn-by-turn navigation with the Moving Lane Guidance feature. This feature shows the driver which lane(s) to take at highway junctions by clearly highlights the route. Drivers also benefit from advanced personalization features. They can search for points of interest and add point of interest favorites. In addition, shortcut buttons to favorite destinations such as home or work can be created, and the system then shows the estimated time of arrival for those destinations on the home screen.
Subaru's new infotainment platform is available on the new 2020 Subaru Outback and 2020 Subaru Legacy models. TomTom's NDS-based map and navigation come with three years of over-the-air updates for map data, thus delivering an ongoing optimal navigation experience and reaffirming TomTom's leading position as provider of NDS-powered products.
Please also see TomTom' press release on its partnership with Subaru here: https://www.tomtom.com/company/press-releases/news/26021/
Back to news →