Connected cars: Telenav and NDS make driving a safer, smarter and delightful experience
11. March 2021
Telenav has been specializing in wireless location-based services ever since 1999. With its expertise and innovation, the NDS member provides connected car platforms, infotainment offers and in-car commerce solutions to create the perfect driving experience.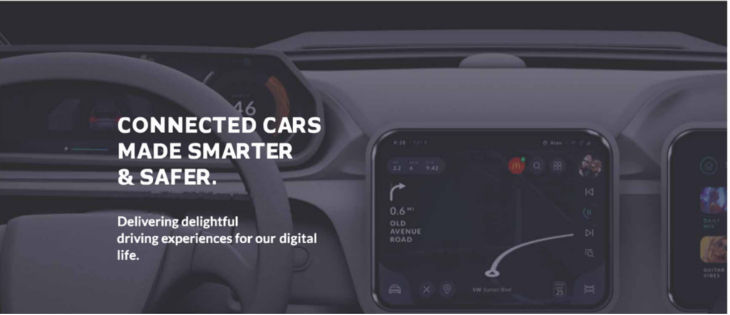 Make driving smarter and safer: That's the goal of Telenav. The leading provider of connected-car and location-based services enables OEMs to build lasting relationships with customers based on their connected car experiences while making cars safer, smarter and more personal for drivers. Its portfolio includes products for in-car commerce, infotainment, safety and ADAS applications, and, of course, location and navigation services.
Telenav connected car platform is scalable and flexible and integrates its portfolio of on-board and connected vehicle services. The location-based services include all map-related functions such as routing, guidance, positioning, rendering and search, as well as access to the complete suite of hybrid and connected vehicle services.
It's all about personalized experience
Personalized navigation is the key to a pleasant journey. Telenav intelligent, connected car platform understands individual driver patterns and applies these insights to deliver a more personalized search, recommendation and navigation experience. Predictive CardsTM uses a person's driving history and vehicle sensor data to predict likely destinations, traffic alerts and alternative route options in real time.
More than 60% of navigation system interactions start with a search. Telenav Search Analytics Learning Engine constantly retunes to provide an enriched search experience that is consistent between text and voice, regardless of connectivity. Telenav also offers special features for electric vehicles by predicting the battery range using map and vehicle sensor data and routing to the next available fast charger.
The connected car platform is enhanced by the Mobile Companion App, which accompanies the driver on the road and on foot to ensure a personalized and seamless navigation experience.
A network of connected cars
Telenav has been among the first to bring GPS navigation to mobile phones. Now there are almost twenty million vehicles equipped with Telenav navigation systems, half of which are connected cars. The goal is to create a larger network of connected cars that has the ability to transform life on the road for millions of people worldwide.
In order to reach this goal, Telenav has partnered with some of the big names in the automotive industry like GM, Ford, Opel, Toyota, Daimler, and Lexus.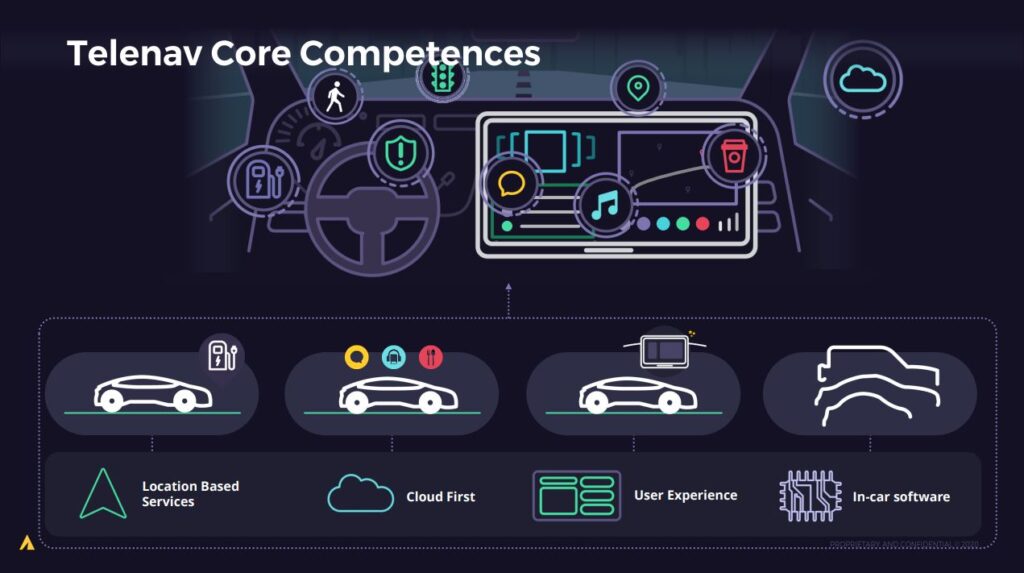 At the NDS Public Conference in September 2020, Telenav presented their navigation and map data streaming solution based on NDS.Classic. It allows high performance and flexibility in a cost-efficient way. By ensuring the needed map data for everyday navigation experiences is always ready for use and streaming additional data to the vehicle when the user is driving outside of a home zone, the Telenav solution offers a delightful connected car experience.
It proves that NDS as a data format is versatile for such hybrid approaches where data is stored and streamed and seamlessly consumed by a navigation solution.
Back to news →