On the road with NDS: New Volkswagen Golf VIII
11. August 2020
The new Volkswagen Golf VIII vehicles are hitting the showrooms and streets these days, sporting a number of impressive new digital and connected features, that include Car2X communication and over-the-air updates. The modern, elegant and largely button-less cockpit with two large screens offers a lot of room for personalization.
In addition, what we cannot see also deserves our attention: The Golf VIII's connected navigation system runs based on maps in NDS format. It provides drivers with real-time traffic information and offers intelligent, online-based routing that takes short-time changes into account. Route guidance is lane precise on selected roads and areas and online updates ensure that map information is always up to date. The NDS format also allows for the inclusion of a variety of information along a route for a more comfortable driving experience, such as fuel prices or free parking spaces.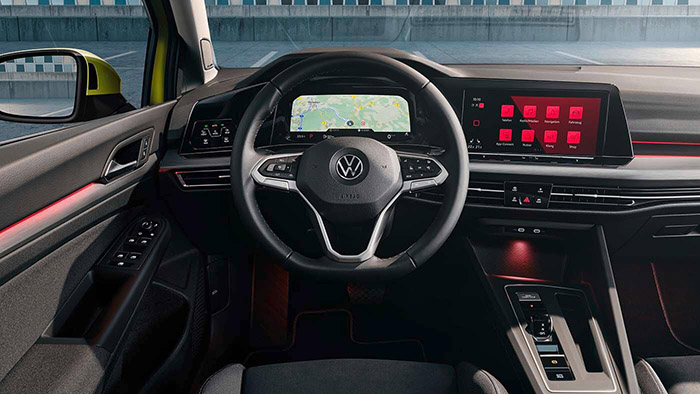 As the worldwide standard for map data in automotive eco-systems, NDS offers unique value. The standard enables the seamless exchange of map data from different providers and amongst multiple in-car systems, including Advanced Driver Assistance (ADAS). Volkswagen, itself an NDS Association member, worked with selected NDS member companies to build a navigation solution that caters to worldwide markets needs of the new Volkswagen Group MQB platform the Golf VIII is built upon.
As a result, the solution conforming to the NDS standard specification reduced development costs and simplifies the maintenance of a multitude of different product and country versions over the lifetime of the different vehicle models.
Back to news →