NDS welcomes ZF as a new member
23. May 2023
We are honored to welcome ZF as a new member of the NDS Association! ZF is a global technology company, supplying systems for passenger cars, commercial vehicles and industrial technology. By joining the NDS Association, ZF will benefit from the open exchange of information on digital map solutions with customers and other players in the automotive industry. ZF will contribute its expertise in the development of system solutions and intelligent sensor technology.
"We are pleased to welcome ZF, another major player in the automotive industry, as a member", says Martin Schleicher, Chairman at the Navigation Data Standard Association. "With its expertise in advanced assistance and autonomous driving functions, ZF is a highly welcome partner for the further development of NDS. We look forward to working with ZF on the continued development of our standards."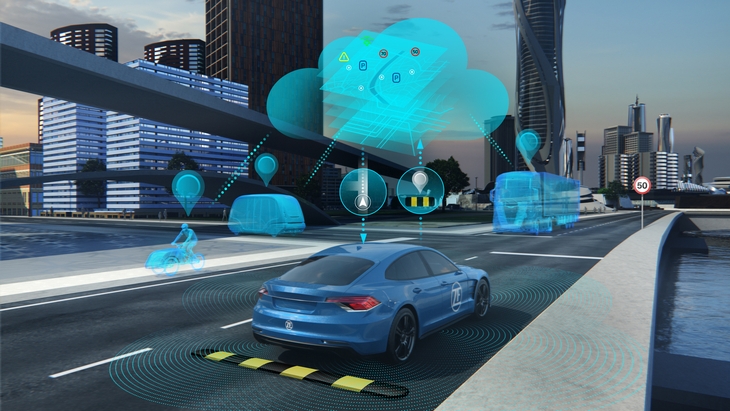 "With the spread of the software-defined vehicle and the resulting increase in the importance of modern assistance functions, it is increasingly important for us to use standardized map data for the cloud-based playout of our functions as well", says Dr. Dirk Walliser, Head of Research and Development at ZF.
NDS-based data can be used to expand a plethora of solutions that ZF offers. One example is Road Condition Monitoring. This assistance system is based on a ZF sensor integrated in the chassis and can detect irregularities in the road surface, such as potholes or road elevations. However, it is only the standardized comparison on digital maps that allows the information to be shared with other vehicles, so that they can adapt to the conditions in advance and thus improve safety and the overall driving experience.
Another example is ZF's Adaptive Cruise Control (ACC). Enriching an ACC system with map data allows the software to take uphill and downhill gradients on the route ahead into account when accelerating or decelerating. This kind of predictive driving optimizes the efficient use of driving energy and allows drivers to save fuel or improve the range of their electric vehicles.
You can read ZF's full press release here.
Back to news →