NDS.Live – watch the webinar recording now
2. March 2021
Since the NDS map data standard was first introduced, technology has evolved tremendously.
Today and in the future, map data needs to be much more detailed, precise, and fresher to support assistance, navigation, and automated driving functions. Cars are now equipped with data connectivity. Map data can be updated and even streamed over the air and selected features are powered and delivered by cloud systems. Not everything is done by the in-vehicle system any longer as it was the case in the past. In the future map data need to work on cloud-based systems and on in-vehicle systems alike.
NDS.Live supports these new requirements and use cases and brings together the collective automotive expertise of NDS association members with the technical requirements and opportunities of tomorrow.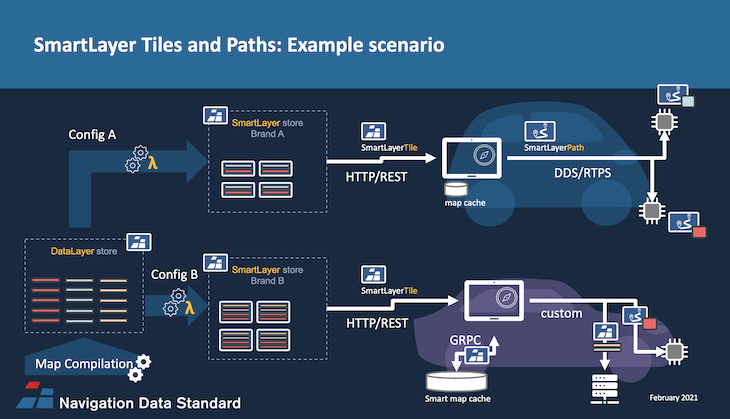 During our webinar on February 25th, 2021, Philip Hubertus of HERE Technologies spoke about the market trends and needs of map data providers, system vendors and OEMs that led to the evolution from NDS.Classic to NDS.Live as a specification for distributed map data for connected vehicles.
Fabian Klebert, Technical Coordinator of the NDS Association, explained how the association members developed their map data standard for connected cars. He provided an overview of the NDS.Live design considerations that led to the definition of the service interface, data layers, data containers and architecture of NDS.Live.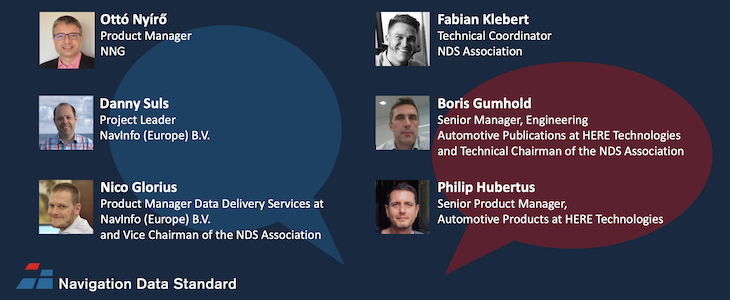 During the Q&A, a panel of experts from HERE Technologies, Navinfo, the NDS Association and NNG responded to questions from the more than 250 attendees.
You missed the webinar? No worries! You can watch the recording and download the presentation slides.
Watch the webinar recording:
| | |
| --- | --- |
| Download the slides: | |
This webinar was one of four on NDS.Live. These are the others:
NDS.Live for Intelligent Speed Assistance
Already held on February 4, 2021
Watch the webinar recording
ISA: Reduce bandwidth using NDS.Live
March 11, 2021 from 9:00 to 10:00 AM CET
Register now for this free webinar!
NDS.Live: Deliver data layers the smart way
March 25, 2021 from 9:00 to 10:00 AM CET
Register now for this free webinar!
Back to news →