Who we are: NDS member JOYNEXT
28. July 2021
JOYNEXT is an internationally operating developer of top-class infotainment systems specializing in in-vehicle infotainment, vehicle connectivity and telematics, a member of the NDS association and a partner in the NDS.Live Joint Development team. JOYNEXT emerged in January 2020, when The Joyson Electronics Group re-structured its automotive infotainment and connectivity activities by merging its former subsidiaries Joyson Preh Car Connect China and Preh Car Connect GmbH Germany. Preh Car Connect (PCC), which many may still know as TechniSat, has been an NDS member for a long time. They are an active member and active in the NDS working groups and have years of experience with the NDS map format. "We are happy to help improve the standard," underlines Uwe de Nardi, Director R&D at JOYNEXT GmbH. "Most OEMs in Europe, America and Asia use it. We can help shape the future with NDS.Live – and we're very proud of that."
JOYNEXT maintains close partnerships with OEM and suppliers. As new suppliers enter the market and component complexity increases, JOYNEXT has repeatedly proven a great deal of flexibility in integrating new specifications into a portfolio which already includes ground-breaking driver monitoring systems, real-time navigation systems and automotive communication systems. Apart from offering solutions for vehicle data communication with mobile devices, other vehicles (V2V) or infrastructure systems (V2X), JOYNEXT also works on developing and improving cloud-based services.
Over 1.200 employees are currently working at JOYNEXT. The company's main development and innovation centers are still located in Ningbo, China, and Dresden, Germany. In Dresden, software specialists and engineers collaborate closely with renowned research institutes in the area. The Polish production facility in Oborniki was expanded by another manufacturing hall in order to add room for new production lines to comply with increasing demand for IVI systems and paving the way for future growth.
JOYNEXT is a Tier1 supplier for the automotive industry. The company and its predecessors have been a development partner for and supplied solutions to well-known automotive manufacturers for over 20 years. As a result, many millions of vehicles worldwide are equipped with JOYNEXT solutions.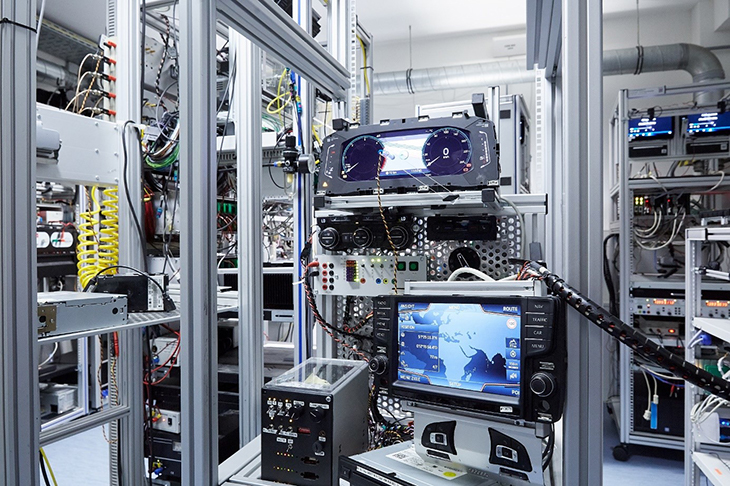 JOYNEXT's role in developing and testing NDS.Live
NDS.Live takes the standard, which is already deployed by automotive manufacturers and providers of map data and navigation systems worldwide, to the next level and will provide high definition, real-time navigation data for connected, automated and autonomous vehicles. Together with Elektrobit, NavInfo, NNG and HERE Technologies, JOYNEXT is a partner in the NDS.Live Joint Development team and involved in testing first implementations of NDS.Live map services.
"The latest NDS version is still based on map material stored in the vehicle," says Manuela-Bianca Steinhübel, Corporate CTO at JOYNEXT. The smart, connected vehicles of the present and the future, however, will depend on live updates of the data they're using. NDS.Live addresses this development. Not only will it support more precise and up to date map material, but it will also integrate services like ADAS (Advanced Driver Assistance System) and thereby adapt to the requirements of automated and autonomous driving. "As the emergence of these technologies will affect our portfolio, we're getting involved in developing and testing the new technology," Steinhübel adds, and continues: "We want to look into this now, before our customers start inquiring about it. Participating in NDS.Live enables us to prepare for tomorrow's projects and build expertise."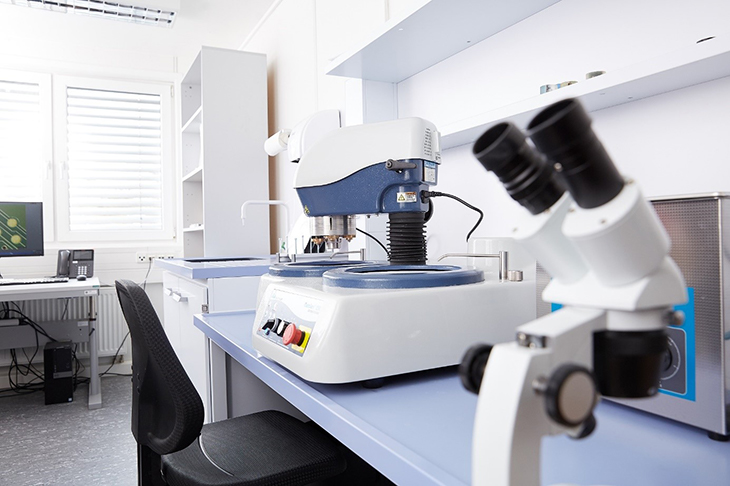 Back to news →