Who we are: NDS member Elektrobit
19. October 2020
In recent blog posts, we have shared what NDS.Live, the next generation of the NDS standard is all about. We presented fellow automotive data standardization organizations such as ADASIS. And we have provided insights into how the NDS Association members work together to shape the future of NDS. Now it is time to take a closer look at the NDS Association member companies – from OEMs to software developers, navigation map data experts to tier-1-suppliers, and companies with background in other tech industries such as telecommunications. What automotive products and solutions do they offer? How do they use the NDS standard? And why is a common, open standard for navigation data so important for them?
Today, we'll start with the "home turf" of our current NDS Chairman Martin Schleicher Executive Vice President Business Management at automotive software supplier Elektrobit (EB).
EB is a very active member of the NDS Association and has developed the first preproduction implementation of NDS.Live as part of the NDS.Live Joint Development Team.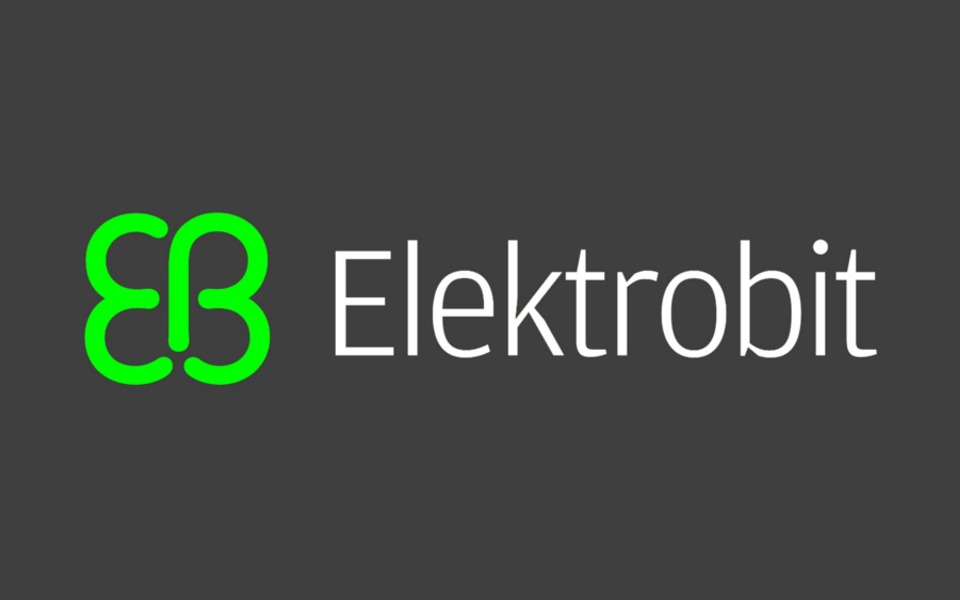 We are a member of the NDS association because we are convinced that the automotive industry needs common data standards. The future calls for the fusion of map and sensor data for advanced driving automation. Common map standards like the Navigation Data Standard make it easier to share data and consume shared data.

Martin Schleicher, Executive Vice President Elektrobit and NDS Chairman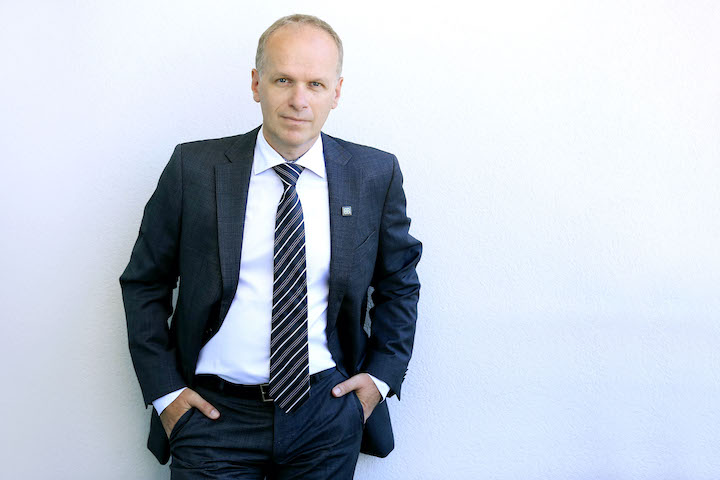 NDS member Elektrobit has its headquarters in Erlangen, Germany, and specializes in embedded and connected software products and services for the automotive industry. EB's software solutions and services, development and test tools span four main areas:
Automated Driving, including both development tools and software products for ADAS / electronic horizon, automated and autonomous driving,
Vehicle Infrastructure, such as software and services for Electronic Control Units (ECUs),
Connected Vehicle, for example solutions for software updates over the air or end-to-end security, and
User Experience, which focuses on multi-modal human-machine-interfaces (HMIs).
With this product portfolio, it becomes clear that there are several applications where precise and up-to-date map data plays a key role. One perfect example is the electronic horizon needed for ADAS as vehicle ECUs (electronic control units) can greatly benefit from detailed and up-to-date information about the road ahead that NDS-formatted maps provide. Examples for this are the road network, road geometries like curvature, slope, road rules like speed limits, signs and warnings, and the number of lanes. Features in applications for navigation, predictive driving, ADAS / electronic horizon, and autonomous driving rely on it. But how can ECUs access this kind of data?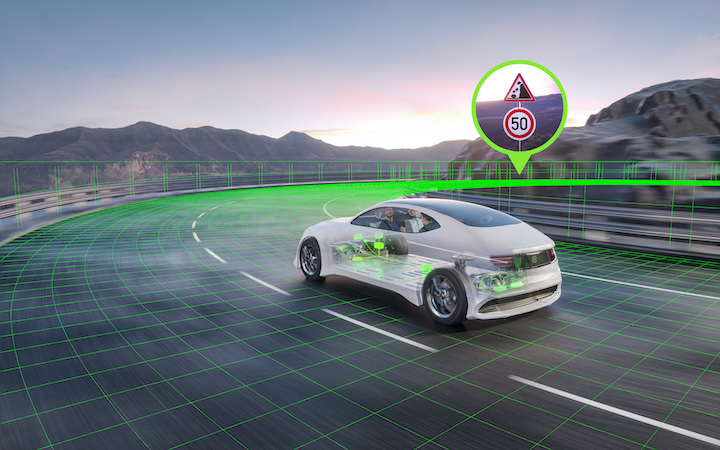 This is where EB's electronic horizon solution, EB robinos Predictor, comes into play: It acts as a middleman, translating map data into actionable insights and making it usable for the ADAS ECU. Based on this information, the ECU can then for example adjust the vehicle speed ahead of upcoming speed limits and help improve road safety, reduce emissions and provide higher driving comfort. Just recently, Elektrobit also introduced their EB robinos Predictor Eval Kit, which allows automotive manufacturers and suppliers to easily create an electronic horizon in a development environment and evaluate the capacity and performance of EB's electronic horizon products. The Eval Kit supports the ADASIS and NDS standards and includes a sample map in NDS format.
Elektrobit (EB) is an award-winning and visionary global supplier of embedded and connected software products and services for the automotive industry. A leader in automotive software with over 30 years serving the industry, EB's software powers over one billion devices in more than 100 million vehicles and offers flexible, innovative solutions for car infrastructure software, connectivity & security, automated driving and related tools, and user experience. EB is a wholly owned subsidiary of Continental.
Back to news →